Kurt Culbertson Named to LSU Alumni Association Hall of Distinction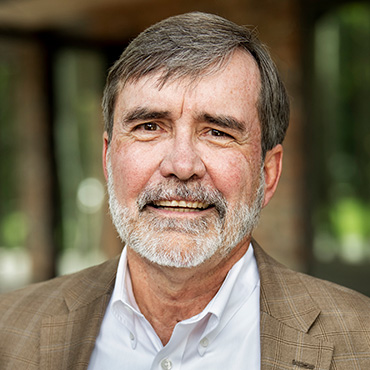 Kurt Culbertson, chairman of Design Workshop, was inducted into the Louisiana State University Alumni Association 2012 Hall of Distinction during ceremonies at the Lod Cook Alumni Center on the LSU campus March 30.
Culbertson graduated from LSU in 1976 with a bachelor's degree in landscape architecture. In 2008, Design Workshop was named the Firm of the Year by the American Society of Landscape Architects (ASLA).
Culbertson was inducted along with distinguished scholar, author and international business consultant John S. Butler, of the University of Texas at Austin, who was named Alumnus of the Year, and Dallas Cowboys linebacker Bradie James, named Young Alumnus of the Year.
Also inducted were Joseph D. Fail, of Bay Springs, Miss.; David B. Means III, of Gloster, La.; James P. Richards, Jr., of Fort Worth, Texas; Donald Welge, of Chester, Ill.; and Claude O. West, of Minden, La.
A Fellow of the ASLA and the Institute of Urban Design, Culbertson has received numerous awards for his work including ASLA National Honor awards for his design of Canyon Forest Village at the Grand Canyon and South Grand Boulevard in St. Louis, Mo., and his master plans for Flathead County, Mont., and the Bow Valley of Alberta, Canada.
Other awards include Colorado Chapter ASLA Honor Awards for the Red Butte Ranch Residence, Aspen, Colo., and Chalalan Ecolodge in Madidi National Park, Bolivia, and a North Carolina Chapter ASLA Honor Award for the Inn on Biltmore Estate in Asheville, N.C. His Strategic Plan for Petra, Jordan, won the Pierre L'Enfant Award for International Planning from the American Planning Association in 2012.
A long-time supporter of the School of Landscape Architecture, Culbertson was one of the driving forces in the fundraising campaign to raise four million dollars to name the school for its founder, Robert "Doc" Reich. He personally donated a quarter of a million to the Reich School. He also served as co-chair of the fundraising effort to endow the Max Z. Conrad Lecture Series in the Reich School. A Fulbright Scholar, Culbertson was the Robert S. Reich Teaching Professor in the College of Art & Design in 2004. He also serves on the Sigma Chi House Corporation.